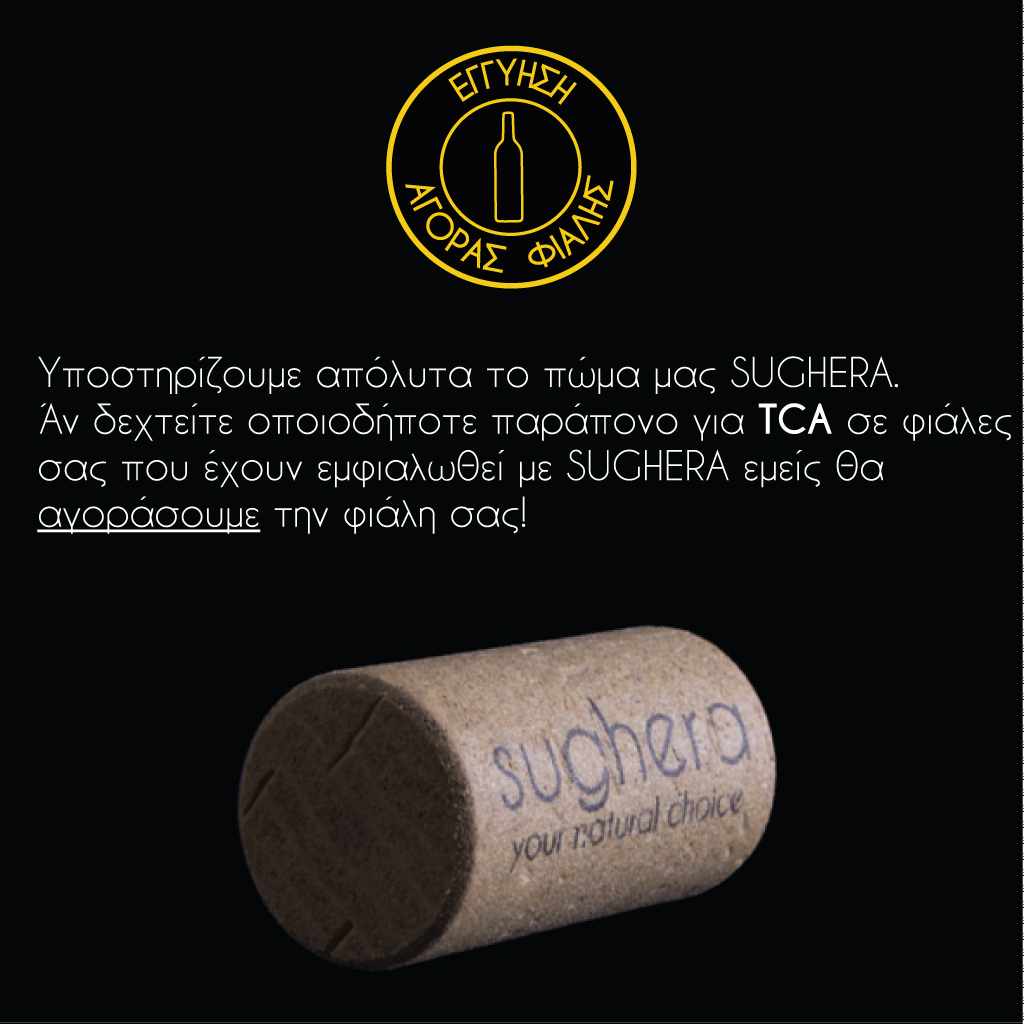 We fully support our SUGHERA closure. If you receive any TCA complaints on your SUGHERA bottles we will buy your bottle!
Submission of Bottle Purchase Application:
Contact your Sales Officer at 2106625602 to report that you have a SUGHERA cork that you believe has TCA.
The sales manager will pick up the SUGHERA bottle and cork and send it to an independent laboratory. If your winery is not in the area, pack the bottle in a suitable container and send it to our offices at:
Cyprus 66 Koropi 19400 Athens
The lab will test the wine and cork for the findings and inform you within 7-10 business days of the date the bottle was received.
If the sample submitted has been determined by the TCA laboratory with a cork derived from or greater than 1.0 ppt (parts per trillion), we will refund the sale price of the wine as determined by the winery price list.
Note: This warranty applies only to SUGHERA corks. Also the date of submission of the request to GREEK CAPS must be within 5 years from the date of delivery of the order SUGHERA. Finally, it is a requirement that the delivered corks be used within 3 months of their delivery to the winery, the bags should always remain tightly sealed and kept in a shady place away from chemicals.